BUILT FROM THE INDUSTRY, FOR THE INDUSTRY
The iPROMOTEu team consists of more than 90 professionals dedicated to helping our Affiliates independently grow their businesses while supporting them with everything from back-office administration to professional development and sales coaching.
MEET MEMBERS OF OUR LEADERSHIP TEAM
Ross Silverstein, President & CEO
Ross founded iPROMOTEu in 1999. Prior to iPROMOTEu, he worked for RE/MAX on its leadership team and was also the President and co-founder of an affiliated mortgage company. Ross also served as a corporate attorney at a leading Boston law firm where he specialized in financing and acquisitions. He is the recipient of the Distributor Entrepreneur of the Year Award from ASI and Counselor Magazine, is a frequent participant in industry educational programs, and contributes to industry publications. He graduated from Boston College with a BS in Management and later earned an MS in Management from the Sloan School of Management at MIT as well as a law degree from Boston University.
Rick Badiner, Executive Vice President
Rick joined iPROMOTEu in 1999 as Executive Vice President and has been instrumental in the growth of the company. He has more than 30 years of experience in the promotional products industry. For most of his career, he was affiliated with a large distributorship as a salesperson and, later, as a manager. For the three years immediately prior to joining iPROMOTEu, Rick was Director of Franchise Services at Adventures in Advertising and was instrumental in its growth during his tenure. He has a wealth of industry contacts and is well-respected by both distributors and vendors. Rick graduated from the University of Minnesota with a Bachelor of Arts in Advertising.
Greg Stott, Chief Financial Officer
Greg Stott brings more than 30 years of experience in professional management, accounting, SaaS, real estate technology, private equity, and other industries. Prior to joining iPROMOTEu, Greg served in several financial leadership roles at major nationwide organizations. As CFO, Greg is responsible for corporate accounting, treasury, accounts payable, accounts receivable, Affiliate accounting, and people & culture. Greg is a Massachusetts native and received a bachelor's degree in accountancy and management from Bentley University as well as a Master of Business Administration degree from Nichols College. Greg obtained his CPA license while working for Ernst & Young, a global public accounting firm.
Candace Plunkett, Vice President of Operations
Candace loves working for iPROMOTEu because she believes the company truly cares about its Affiliates. She would know — it's her job. Candace has been with iPROMOTEu since 2012 and is responsible for Affiliate facing operations. She oversees all aspects of Affiliate Services, Order Support, and Invoicing. Candace also manages the Virtual Assistant Program and facilitates A Woman's View, which provides resources and networking opportunities for iPROMOTEu female Affiliates. Before joining the iPROMOTEu team, she worked for ASI. Candace brings a wealth of industry knowledge to the table, which especially helps when attending trade shows with our Affiliates.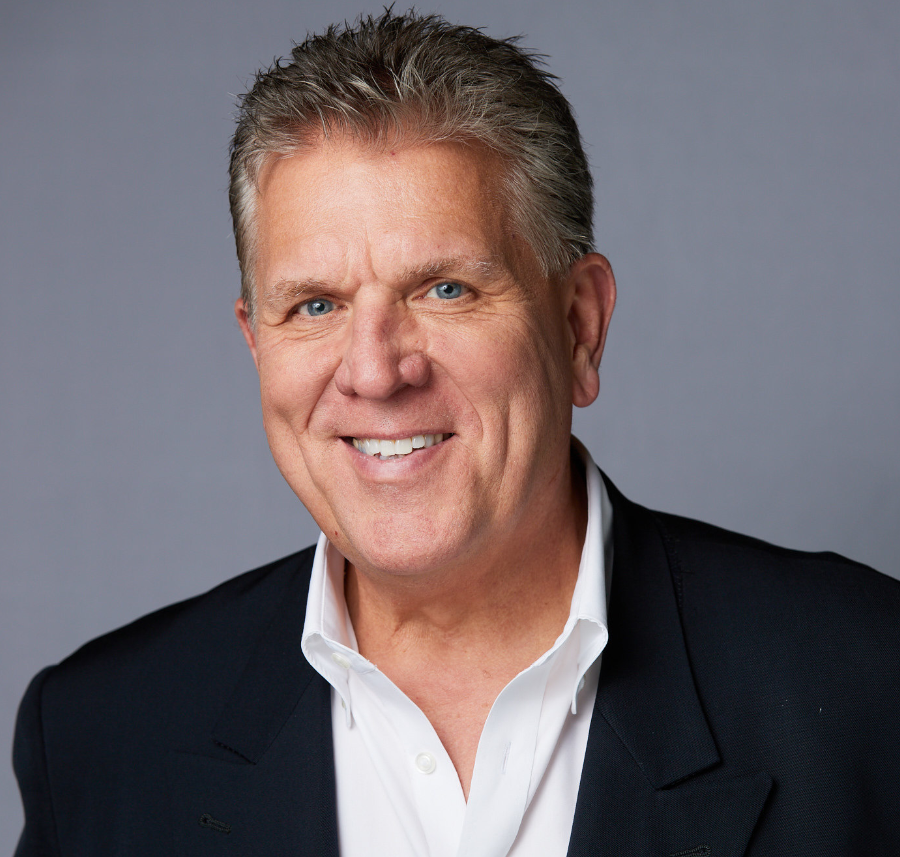 Cliff Quicksell, Vice President of Affiliate Marketing
Cliff has been with iPROMOTEu since 2009 and is responsible for helping Affiliates increase their sales and grow their business. He has been involved in the promotional products and sportswear industries for more than 30 years. Cliff is the recipient of numerous industry awards and accolades including 17 PPAI Pyramid award wins and recognition as PPAI's Ambassador Speaker of the Year for six consecutive years. He was also recognized by PPAI as one of the top five industry speakers and trainers and by Counselor Magazine as one of the Top 50 Most Influential People in the Promotional Products Industry. He has published more than 500 articles and two books: Going for the Gold and Weekly Motivational Insights. He studied Marketing and Business Communications at the University of Maryland College Park.
Bob Schwei, Vice President of Business Development
Bob joined iPROMOTEu in 2011 as the expert Print & Packaging Consultant. His responsibilities include overseeing our recruiting activities and managing the print and packaging division of the business. Prior to joining iPROMOTEu, he owned and operated his own print and promotional products company with an emphasis on print and packaging. He comes from the manufacturing side of the print industry where he worked for a commercial offset printer as a Business Development Manager. Bob graduated from Ferris State University with a Bachelor of Science degree in Printing Management.
Dave Kneram, Vice President of Information Technology
Dave is the Vice President of Information Technology and is instrumental in leading the technology team and the development of iPROMOTEu's innovative  technology platform.
Prior to joining iPROMOTEu, Dave served as Director of Logistics Technology for Cimpress, the parent company of VistaPrint. He was responsible for establishing and leading project management, software engineering, data analytics and delivering logistics software solutions for global fulfillment operations. He also was responsible for aligning logistics optimization opportunities across businesses through software solutions and continuous process improvements achieving annual savings and revenue enhancements over $20M.
Joe Hoffmann, Vice President of Vendor Management
With over 23 years of industry experience, Joe will oversee all aspects of vendor interaction and supply chain for the company. Most recently he was Regional Vice President of Sales for alphabroder where he was responsible for management of apparel and hard good sales in the company's Northeast region. Prior to alphabroder, he served in a number of leadership roles in sales, marketing and operations for industry suppliers Prime Resources and Jetline.
Donna VanSchagen, Vice President of Marketing
As the Vice President of Marketing, Donna is responsible for the strategic direction of iPROMOTEu's corporate marketing and communication efforts. Donna brings over twenty years of experience in marketing, communications and sales within a variety of industries. She has extensive experience and expertise with corporate brand strategy, strategic marketing, including traditional and digital media, social media, advertising, and public relations.
Donna is a graduate of Boston University with a degree in Mass Communications and Marketing.